Screening and Quantitation of Targeted and Non-targeted Environmental Pollutants in Water Samples
Pharmaceuticals and Personal Care Products (PPCP) are environmental contaminants of growing concern. In order to properly assess the effects of such compounds on our environment, especially their disruption of endocrine function in mammals and fish, it is necessary to accurately monitor their presence in the environment. The diversity of chemical properties of these compounds makes method development challenging.
Here we present results of PPCP findings in water samples collected in different geographies and from different type of water, including drinking water, creeks, rivers, lakes, sea etc. All samples were analyzed by direct injection Liquid Chromatography coupled to tandem Mass Spectrometry (LC-MS/MS).
Two analytical methods were used. A method which enables the quantitation of PPCP at low ppt levels using Multiple Reaction Monitoring (MRM) and their identification using full scan MS/MS with mass spectral library searching using a hybrid triple quadrupole linear ion trap LC-MS/MS system (QTRAP® 6500). In addition a high resolution and accurate mass LC-MS/MS system (TripleTOF™ 5600+ and X500R QTOF) was used to further explore collected samples for unexpected analytes. Data processing turned out to be the bottleneck of the general unknown screening methodology. New and advanced data processing tools where used to automatically identify unexpected and unknown pollutants.
Harald Möller-Santner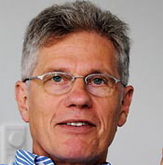 Profession:       Chemical Engineer                                              
Years with AB Sciex, part of Danaher Corporation:       6  
Years with Predecessor Companies:     34                             
Nationality:   German
Current Position:     Sr. Manager Business Development Applied Markets Central Europe
Education:
1976            Diploma degree at Hamburg University of Applied Sciences
1976-1998    Sales Engineer at Bodenseewerk Perkin-Elmer
1998-2007    Senior Sales Specialist Mass Spectrometry at Applied Biosystems (ABI)
2007-2010    Market Development Manager Food & Environmental EMEAI at ABI
2010-2012    Market Development Manager F&E EMEAI at AB Sciex
2013-2016    Senior Manager Business Development Applied Markets at AB Sciex