Introducing Next Generation Sequencing for Microbial Monitoring
Next Generation Sequencing (NGS) has quickly been adopted as a new standard for microbial strain typing. The talk will give an introduction to the underlying technology, the NGS workflow and highlight its applications.
Oliver Goldenberg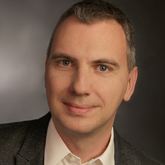 Dr. Oliver Goldenberg is a Sr. Marketing Specialist for Illumina covering Central Europe. Before, he worked as a Field Application Scientist at Illumina and as a Market Development Specialist at Transgenomic. Dr. Goldenberg has 10 years of experience in the molecular biology industry working in the fields of human genetics, molecular pathology, microbiology and applied markets. He holds a PhD and Master of Bioengineering from the University of Technology in Berlin, Germany.